How to make a successful insurance claim
Do you want to make sure you receive everything you are entitled to from your insurance claim? 
We know from experience that the insurance claims process can be extremely frustrating. 
As a team of expert loss assessors, PCLA will do everything in our power to make sure you receive everything you are entitled to. Not only do we speak to the insurance company on your behalf, we also manage the claims process for you. PCLA will do everything in our power to negotiate the full settlement that you deserve.
Our expert loss assessors are available today to offer advice and support for your insurance claim. Ask PCLA to take the stress out of your insurance claim today.
Let PCLA help you get the settlement you deserve.
Do you need to make a household insurance claim?
Ciaran Connolly
28/06/2022
PCLA provided support and advice throughout the claim process which made it as stress free as possible. I would highly recommend them 👌
Can't thank Greg enough for his work and service. When our problem was reported Greg was straight out the following day. He gave us peace of mind and that the process was in safe hands. Highly recommended! Il be sure to pass him onto others! He didn't disappoint.
Shauneen Cosgrove
08/06/2022
Jordan couldn't have been more helpful and kept me up to date with the progress during all stages of my claim. Great outcome also, would definitely recommend using them.
raymond o hagan
08/06/2022
I think you can't go wrong with Declan and the team at property claims loss assessors. They looked after me and my claim very quickly and efficiently and with a great result I would highly recommend people to have a look at them before proceeding with any claim you think you may have
Kevin Flannigan
07/06/2022
I highly recommend using this company. They took all the stress out of our home insurance claim achieving a very satisfactory result. Prompt and efficient...great at communicating we could relax knowing that Property Claims Loss Assessors were representing our interests.
Absolute pleasure to work with, was dealing with Jordan and everything was sorted smoothly with no hassle. Couldn't recommended enough
Great service from Greg and PCLA. Took away all the hassle and delivered a positive outcome.
Fantastic service, everything was made very clear and all the hastle taken out of a difficult situation by Declan. Highly recommended.
Stephen Darragh
11/05/2022
Greg & his team weee professional and communication was great. The entire process was painless with a great result at the end. Totally recommended. A+
Commercial Insurance Claim?
Along with Household Claims we also specialise in Commercial Insurance Claims a.k.a Business claims. Loss of Business can be detrimental to lots of people along with their families so we, as a team, know that Speed of Service is of utmost importance in these instances. Our qualified team are more than equipped to deal with even the most complex of claims in record timing – Read more about our team on the About Us page.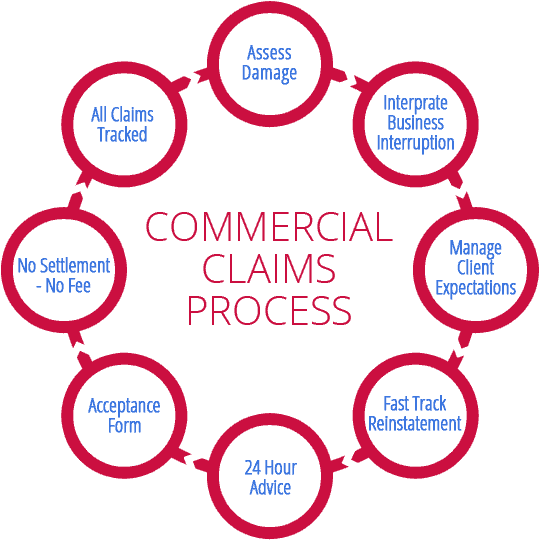 We offer help and advice with all instances of Commercial and Domestic Property Damage. Learn more about the different types of insurance claims that PCLA can help you with by clicking the links below.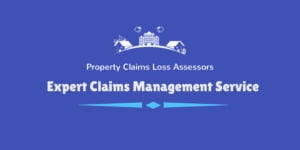 PCLA are a leading Loss Assessor firm operating throughout Northern Ireland. As an independent company with over 20 years experience, we know how to make sure our clients get their full entitlement.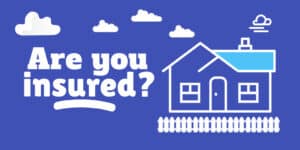 You may think your home is insured, but if your home is not insured or is underinsured, you could face a bill for property damage worth thousands of pounds.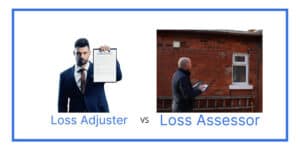 The easiest way to explain the difference is to understand their respective roles. A loss adjuster works for the insurance company.
A loss assessor works for you (the policy holder).