Impact damage insurance is designed to cover the cost of repairing damage caused by accidental impact, such as a car hitting a building. This type of insurance claim is not as common as other forms of property claims. But, if you are unlucky enough to experience impact damage to your property, it is important to know how to make a successful insurance claim. 
What is impact damage insurance?
Impact damage insurance provides cover for when something impacts or collides with your property. This means your existing buildings and contents insurance policy should cover the cost of repairs or the cost of replacement items. However, the true cost of impact or collision damage may not be obvious. We recommend that you get a free survey from one of our qualified loss assessors who can provide you with an independent report.
What is covered under impact damage insurance
Each insurance company will have a different set of terms, so it's important that you check your insurance documents carefully before making a claim. PCLA offers free advice, so please call us if you need help understanding your policy.
If you have experienced impact damage to your property, you may be able to claim from both your buildings and contents insurance policy. You should engage an experienced loss assessor to provide you with a full report of the extent of the damage. For example, impact damage to your house could have caused damage to your contents. 
The insurance company AXA, defines impact (or collision) damage as…
"loss or damage resulting from the following causes:
Collision by aircraft, aerial devices, road or rail vehicles (or anything dropped from them) or animals.
Fallen trees or branches"
If you have suffered impact damage, and want to make an insurance claim, it's very important to record as much information as possible. PCLA can help gather this information for you. Call us today on 028 9581 5318 to find out how we can take the stress out of your insurance claim. 
What are examples of impact damage claims?
The most common impact damage claims involve both private and commercial vehicles. For example, the porch of a residential property in Crossgar sustained physical damage when a delivery van reversed into it. This type of collision would fit the description of 'impact damage'.
As qualified building surveyors PCLA can check your buildings integrity or recommend that a structural engineer surveys the damage. This secondary 'unseen' damage is often overlooked as these symptoms can take time to present themselves. We would always recommend that the policy holder gets a second opinion, so that they are able to submit a complete and accurate insurance claim. 
Other examples of impact damage include:
Fallen trees that cause damage to roofs or walls.
While most property damage caused by trees happens during storms, there are occasions when this is not the case. At PCLA we have extensive knowledge and experience helping people make the right insurance claim. If you are in any doubt as to the cause of the damage to your property, please ask for free advice today. 
Commercial vehicles, such as a digger which accidentally damages your house.
It's not unheard of, but your insurance policy should provide cover if your home is caught up in the aftermath of a gas explosion. 
Vandalism or malicious damage caused by someone who was not permitted to be on your property. 
Impact Damage Property Claims
On the surface, impact damage can seem really straightforward to deal with. However, as with anything to do with the structure of your property, complications could arise at a later date. As professional loss assessors, it would be remiss of PCLA to overlook this potential aspect of your claim. That's why we offer a free survey to all our clients. 
How do impact damage insurance claims work?
If you need to make a home insurance claim, or you are unsure how to deal with the insurance company, your first action should be to give PCLA a call on 028 9581 5318.
We will offer free advice over the phone and will arrange a free survey to be conducted by one of our fully qualified building surveyors. 
Once you engage PCLA to act on your behalf, we will notify your insurer and arrange to meet with their appointed loss adjuster. 
We will conduct a building survey to assess the damage you have suffered.
The survey report will include an estimate of the work and the materials needed to reinstate your property. This report will form the basis of your claim and we will use it in the negotiation with your insurance company. 
If the survey reveals further damage, we can facilitate the appointment of structural engineers or other contractors. 
At PCLA we aim to take the stress out of insurance claims. It's our job to make sure your claim is as accurate and complete as it can be. We will deal with the insurance company on your behalf and meet with the loss adjuster, so you don't have to. Contact PCLA today to find out how we can ensure you receive everything you are entitled to.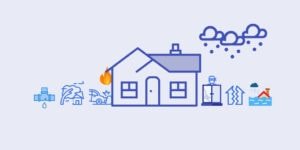 A loss assessor will manage any type of insurance claim covered by an insurance policy. In this article, we'll uncover the reasons why you should consider working with a loss assessor if you need to make an insurance claim for property damage.