Get help making an oil damage insurance claim
Whether you notice an oil smell in or around your property, unexplained damage to lawns, increased oil usage or a leak from a valve at your oil tank or boiler, call PCLA for a no obligation free survey.
Typically, oil spill cases are not noticed until a substantial quantity of oil has already leaked. Property Claims Loss Assessors (PCLA) regularly deal with cases where that much oil has escaped that it has travelled under the property requiring specialist structural works to remove it.
Oil damage has the potential to cause £10,000's worth of damage and it is therefore imperative that you contact PCLA as soon as any of the above mentioned signs become apparent.
Working with our partners, we can arrange to have sampling of the property undertaken to determine the full extent of oil contamination and to work out a plan to get rid of this as quickly as possible. We also liaise directly with your insurer to make sure the process goes as smoothly as possible.
Making an oil damage claim
Oil Spill damage is probably the most underestimated and most devastating type of damage to your health and property.
Did you know that there are around 3,000 cases of oil contamination reported to environmental regulators each year in the UK? Each of these oil spills could have resulted in a cleaning bill of more than £20,000. Regularly checking the oil tank and getting the boiler serviced can help prevent issues. With the average domestic oil tank storing 1000 litres, even a small leak can cause a serious pollution problem.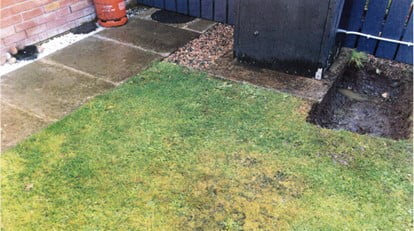 Many home and business owners under estimate the potential damage to their health and home from an oil leak. Home heating Oil such as Kerosene if left untreated will damage the structure of buildings, kill wildlife, leave a lasting toxic vapour and potentially damage your health.
As owners and occupiers of property we all have a legal obligation to prevent pollution or to clean up pollution when it occurs either on our property or migrates into neighbouring properties. Your property could be permanently devalued without a correct validation certification.
If you think you may have an oil leak at your property, call Property Claims Loss Assessors (PCLA) today and arrange for one of our Assessors to visit your property to undertake a no obligation free survey.
Are you covered?
Home insurance typically covers oil spills. PCLA can advise if your home insurance policy covers an oil spill or leak. An oil spill or a leak from your oil tank can be dangerous to the environment and to human health. If you have an oil spill at home, you should have the area examined and cleaned up by a professional.
What to do if you have an oil spill or a leak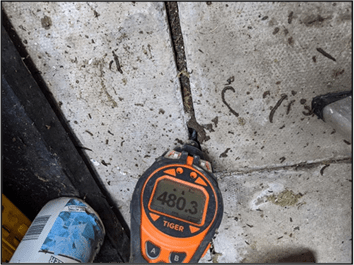 In nearly all cases we recommend getting a professional to assess the damage. You should be careful when you notice an oil spill. Do not have any naked flames or cigarettes around your oil spill. 
Call PCLA immediately to assess the damage and if you need a specialist to do an emergency clean up, we can recommend specialist clean-up companies which we have worked with in the past who can produce a report to help your claims process.
It is the homeowner's responsibility to clean it up
It is the responsibility of the homeowner to ensure that oil is stored safely and for dealing with any spills or leaks. If you have an oil tank at home, you should make sure that your insurance policy provides adequate cover for any assessments and potential clean-up bill.
When should I call the insurance company after I have an oil leak incident?
You should contact PCLA as soon as possible and before you contact your insurance company. As professional loss assessors, it is our job to make sure your claim is submitted properly and as fast as possible. However, If you have already contacted your insurer, PCLA can still be appointed at any stage of the claim.
How do you deal with an insurance company after an oil leak incident?
PCLA take the stress out of dealing with insurance companies. It's our job to liaise with the insurance company on your behalf. We'll keep you up to date on the progress of your claim. You can contact us at any time to discuss your case.
PCLA will notify the insurer of your loss and arrange to meet with their appointed Loss Adjuster. As qualified Building Surveyors, PCLA have the skill and expertise to assess any damage that has been sustained to your property.
We compile fully costed schedules of the damage which form the basis of the claim which we use in the negotiation with your insurer. There is nothing for you to do and PCLA take away all the stress of
dealing with your insurer.
How do I make an oil damage insurance claim?
The easiest way to make an oil damage claim is to get PCLA to do it for you. Our team manages the claims process on your behalf, so you do not have to.
PCLA will check your insurance policy documents to confirm the cover you have in place. We will assess the damage to your property and put you in contact with certified professionals who have the ability to undertake lab analysis of soil samples to ascertain the full extent of oil contamination around your property.
We can also arrange for emergency works to be undertaken to ensure there are no further oil leaks and to make arrangements for temporary oil supplies to be installed or ventilation to remove any oil smell from the property, if necessary.
If you appoint PCLA as soon as possible, we can start building your case and answering your questions. We will present your claim in the best way possible to ensure you receive your full entitlement under the terms of your policy.
How do oil damage claims work?
The first thing you need to do is appoint PCLA to act on your behalf. PCLA will notify your insurance company to start your claim. Our team of professional loss assessors will handle the entire claims process for you. Our aim is to ensure your claim is handled as efficiently as possible meaning your property can be reinstated as soon as possible.
What happens when I have an oil damage claim?
After you appoint PCLA they review your policy and, if cover is in place, will contact the insurance company to notify them of the incident. The Insurer may ask for a report detailing the full extent of oil contamination in or around the property, PCLA can provide this if needed.
If a Loss Adjuster is appointed by the Insurer, PCLA will liaise with them and present them with all claim details required. PCLA will meet with the Loss Adjuster on site if necessary to go over the circumstances of the loss and damage. 
PCLA will compile a fully costed schedule of claim using current market rates based on the damage evidenced to the property, meaning there is no need for you to obtain builders quotations to present to your Insurer. PCLA will then negotiate the best possible settlement for you under the terms of your insurance policy.
How do I make sure I get what my policy entitles me to?
Contact PCLA as soon as possible. We will assess the damage to your property, cost the works required and negotiate with your insurer. That is why, with PCLA acting on your behalf, we can ensure you get everything you are entitled to under your insurance policy.
Why are oil damage claims rejected?
It is important to read the terms and conditions of your insurance policy to understand what is and is not covered. PCLA have the knowledge to guide you in the best way possible through your Insurance claim.
How long does it take to settle an oil damage insurance claim?
Oil damage claims can be quite complex and specialist. They can lead to a lot of upheaval to the household with families typically having to relocate whilst works at the property are undertaken.
However, with PCLA working on your behalf we can take away the stress and hassle and deal with the case from start to finish on your behalf.
PCLA will then liaise with your Insurer and ensure your claim is dealt with promptly and fairly. All aspects of the claim are handled by PCLA and we work on your behalf to ensure the process is as seamless and stress free as possible.
How Damaging Can An Oil Spill Be To My Property?
Oil spill damage can occur for a long time before being noticed. This oil can seep under your house and cause degradation to your foundations. An oil spill is deemed to be an environmental hazard which must be cleaned up under law. The clean-up will gradually become more complex the longer the spill is left untreated. If you discover an oil leak in your house, contact PCLA immediately.
If left untreated:
You'll smell oil fumes.
The oil leak could contaminate your water supply.
The oil spill will damage plants and other garden vegetation.
All property owners have a legal obligation to prevent or clean up pollution when it occurs on their property. PCLA's experience in home insurance claims allows us to leverage in-depth knowledge to ensure the most effective remediation strategy is recommended and implemented.
Can A Heating Oil Spill Harm My Health?
Yes! As well as causing environmental and property damage, an oil spill can harm human health. It is very important that you try to resolve the problem as quickly as possible. PCLA take the stress out of insurance claims. If you have an oil spill or leak contact PCLA today to find out how we can help.
What are typical signs of oil leaks?
Smell of oil in or around the property
Loss of oil from the tank
Staining or damage to grass around the tank
Unexplained increase in oil bills
Airlocks at the boiler
Failure or the heating system in your home
Tips for managing an oil spill or leak
Track down the source to prevent any further leaks.
Try to capture any oil that is running freely using a bucket. Making sure that the oil does not get into the drain or waterways.
Turn off the oil supply at the tank.
Avoid coming into contact with the oil.
Children and pets should be kept away from a contaminated area.
If the leak is inside, open windows to ventilate your house.
Should you use a Loss Assessor?
Making an insurance claim can be very time consuming and often frustrating. We're here to help. As experienced loss assessors we work on your behalf to manage the entire claim process, so you don't have to, and to ensure you receive everything you are entitled to.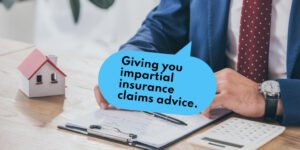 Are you looking for a loss adjuster in Belfast? Do you need help dealing with your insurance company? PCLA can provide you with impartial insurance claims advice.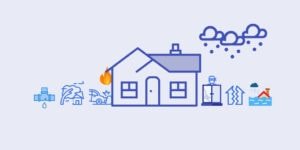 A loss assessor will manage any type of insurance claim covered by an insurance policy. In this article, we'll uncover the reasons why you should consider working with a loss assessor if you need to make an insurance claim for property damage.
With over 66% of homes in Northern Ireland relying on oil fired central heating systems, there's a good chance that you'll discover a leak in your domestic oil tank at some stage. With winter fast approaching, now is the best time to check your oil tank for leaks. 
We offer help and advice for all instances of Commercial or Domestic Property Damage. Use the links below to learn more about how a loss assessor can take the stress out of your insurance claim.