Are you looking for a loss adjuster in Belfast? Do you need help dealing with your insurance company? PCLA can provide you with impartial insurance claims advice.
Many people have a hard time dealing with insurance companies, and it's difficult to find an independent professional who can help. Thankfully, PCLA have been doing this for a long time. We have the knowledge and the experience to successfully manage your insurance claim.
What is a loss adjuster?
A loss adjuster is a professional that specialises in providing information or services to the insurance industry. When you make an insurance claim, your insurance company will appoint a loss adjuster to evaluate the validity of your claim.
What does a loss adjuster do for an insurance company?
A loss adjuster is tasked with investigating the circumstances of the loss; determining whether your policy covers this; and to conduct their own assessment of the damage.
What is the role of a home insurance loss adjuster?
They will be expected to carry out their own detailed inspection of the damage or loss to your property. However, they might not be able to check the full extent of the damage or they may miss something.
Various factors will be taken into consideration when they're compiling their report. As they are expected to settle the claim on behalf of the insurer, their report will provide an estimate of the cost of repairs. This figure may not be what you expect and may not be your full entitlement.
Note: a loss adjuster works for the insurance company, not for you as the policyholder.
Since they work for the insurance company, they are expert claims negotiators. But you don't have to manage the loss adjuster or insurance company by yourself. You can engage a loss assessor to help settle your claim.
Learn more: What's the difference between a loss adjuster and a loss assessor?
PCLA are independent insurance claims experts
Many people who have suffered damage to their property don't know what to do in order to get their full entitlement from their insurance company. PCLA are experienced loss assessors who manage home insurance claims of all sizes.
PCLA offers a free assessment and appraisal service to their clients and works on a "No Win – No Fee" basis. We have over 20 years experience and our promise is to get you the best possible settlement under the terms of your policy.
Our loss assessors will work closely with you to document the full extent of the damage – making sure not to miss anything.
With our expert knowledge of insurance claims, we will negotiate a fair and equitable settlement making sure you get the full settlement that you deserve.
How to get your home insurance claim started today
If you have suffered property damage and need to make a home insurance claim, please contact PCLA as soon as possible. Here's how we can make the process easy for you:
Call our team today on 028 9581 5318 or send us a message.
We will provide free impartial advice.
Arrange an appointment for our qualified building surveyors to conduct an independent claims assessment on your behalf.
PCLA will provide you with a realistic appraisal of the costs involved.
Acting on your behalf, PCLA will contact your insurance company and start the claims process.
Let PCLA deal with the loss adjuster – we are experienced claims negotiators.
We help you with any paperwork needed by your insurance company.
We will do everything in our control to negotiate the best possible settlement under the terms of your policy.
The settlement payment goes directly to you.
Let PCLA get the full settlement you are entitled to!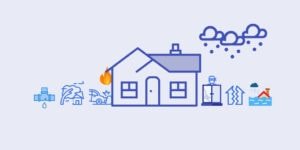 A loss assessor will manage any type of insurance claim covered by an insurance policy. In this article, we'll uncover the reasons why you should consider working with a loss assessor if you need to make an insurance claim for property damage.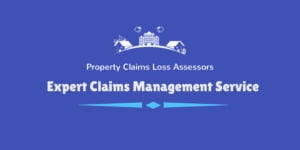 PCLA are a leading Loss Assessor firm operating throughout Northern Ireland. As an independent company with over 20 years experience, we know how to make sure our clients get their full entitlement.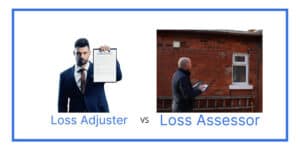 The easiest way to explain the difference is to understand their respective roles. A loss adjuster works for the insurance company.
A loss assessor works for you (the policy holder).