A loss assessor will manage any type of insurance claim covered by an insurance policy. In this article, we'll uncover the reasons why you should consider working with a loss assessor if you need to make an insurance claim for property damage. 
What is a loss assessor?
You can hire an independent professional to manage your insurance claim for you. This service is normally provided by a loss assessor. They work on your behalf and take the burden and stress of dealing with an insurance claim away from you. Learn how PCLA will help get you the full settlement you are entitled to.
What is a property claim?
Most people understand home insurance to mean buildings and contents insurance. Buildings insurance provides cover for the 'bricks and mortar'. If you suffer physical damage to the structure of your home, you would make a claim under your buildings policy.
If you experience a theft or accidental damage you could claim under your contents policy.
Tip: How do you know if you have the right insurance?
Types of property claims
At PCLA we deal with a variety of property claims but these are the most common:
Fire damage
If you experience a fire in your home, you will need to make an insurance claim. Fire damage claims are usually complicated and require specialist skills and knowledge. Fire can cause widespread damage to your property and the extent is not fully understood until a complete survey has been carried out. 
Where there's fire, there's smoke! Don't underestimate the damage smoke can cause within a property. An experienced loss assessor, like PCLA, knows to document all of the damage that affects your property. 
Water damage
Water damage, also referred to as an escape of water, is often caused by burst or leaky pipes. If the leak goes undetected, the damage can be considerable. Nevermind the upheaval to repair the damage. We have a network of plumbers and builders who specialise in repairing water damaged properties. 
Storm damage
There seems to be more and more storms every year now. Each storm brings a similar challenge to beleaguered properties: wind and rain. Storms typically cause physical damage to properties. Examples would include damage to roofs, broken windows and fallen trees. 
Accidental Damage
Accidental damage can be defined as "damage that occurs suddenly as a result of an unexpected and non-deliberate external action". If you've ever had a child accidentally throw a remote control against your TV or left a tap running you may have been able to make a claim for accidental damage. It's not always obvious if you can make an accidental damage claim. PCLA provides free accidental damage claims advice. Call us today on 028 9581 5318 for more information.
Flood Damage
If you live near a river, you are potentially at risk of a flood. Flood damage occurs when water enters your home from outside. There's very little you can do to mitigate the risk and the damage caused is devastating.
Learn how PCLA helped Newcastle residents after Storm Francis caused widespread flooding.
Impact Damage
When an object 'impacts' your property and causes damage, you will have suffered 'impact damage'. This is most likely to happen as a result of a car accident or when construction work goes wrong. Needless to say, impact damage can be scary and will require a building surveyor to compile a comprehensive report. PCLA have a team of qualified building surveyors who can assess the damage to your property. Because PCLA work for you, you can be assured to get an honest report that documents the full extent of the damage.
Oil damage
Damage from an oil spill or leak can go unnoticed for a long period of time. However, it's during this time that the damage is being done. Oil damage occurs when there is a leak or crack in your home heating oil tank or fuel line. If you notice an oil smell in or around your property or have unexplained damage to your lawn call PCLA on 028 9581 5318 for a free, no obligation survey.
Structural Damage
Structural damage happens when the property incurs damage to its foundations. Sometimes known as subsidence, heave or landslip, these types of property claims are always complex. You will need a building surveyor to assess the extent of the structural damage and to provide you with impartial advice. Given the complexity and the potential size of the insurance claim, you should engage a loss assessor to act on your behalf.
Theft and Burglary
When someone breaks into your home and steals your possessions you may be eligible to make a claim under your home contents insurance policy. However, you need to make sure you have an inventory of your possessions or you might not be able to recover the full amount of your loss. PCLA will help document any items you have lost and it's our goal to ensure you receive the maximum settlement under the terms of your policy.
Reduce the risk of your house getting burgled with these tips.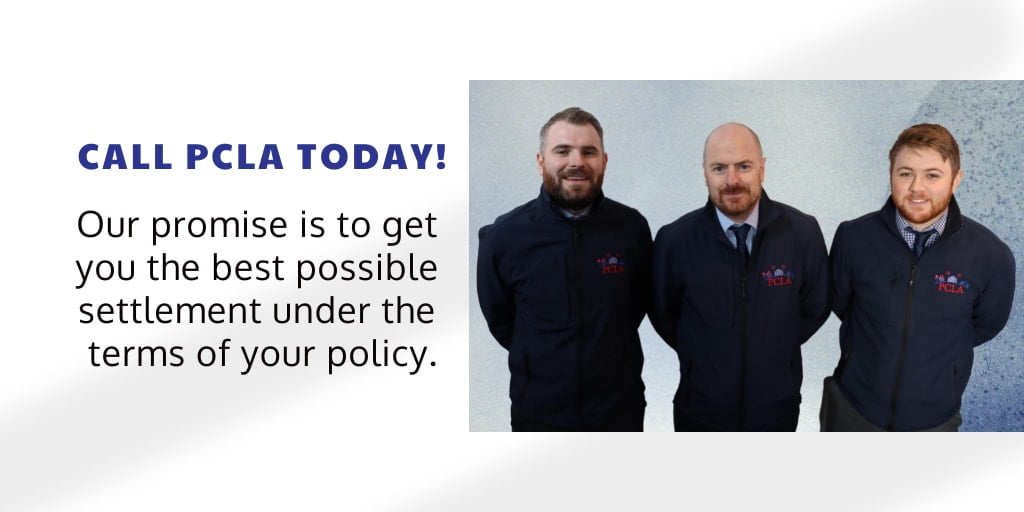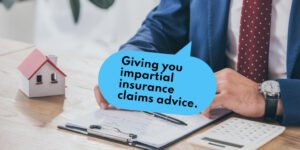 Are you looking for a loss adjuster in Belfast? Do you need help dealing with your insurance company? PCLA can provide you with impartial insurance claims advice.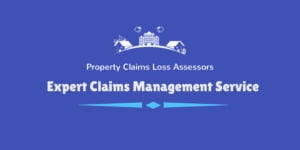 PCLA are a leading Loss Assessor firm operating throughout Northern Ireland. As an independent company with over 20 years experience, we know how to make sure our clients get their full entitlement.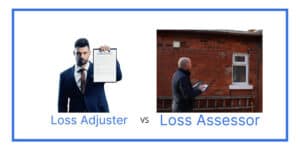 The easiest way to explain the difference is to understand their respective roles. A loss adjuster works for the insurance company.
A loss assessor works for you (the policy holder).