In August 2020 storm Francis hit the UK causing a lot of damage to property throughout the country. Particularly affected was Newcastle, Co. Down. With the high winds that Francis brought came significant rainfall, this led to water levels rising around Newcastle causing the Shimna River to burst its banks.
Many properties around the Tullymore and Castlewellan Road area of Newcastle, were badly damaged by flood water. In addition to property damage, local residents lost contents with significant sentimental value.
Newcastle Residents Appoint PCLA
Property Claims Loss Assessors (PCLA) were contacted by many of these distressed homeowners and were immediately on hand to provide help and support and to try to take control of a very worrying situation. As a firm of independent Loss Assessors, PCLA are appointed by the policy holder to work on their behalf. When you've been impacted by a flood, the last thing you want to do, is to deal with the insurance company.
Appoint Loss Assessors to act on your behalf
It's important to act swiftly and decisively when you need to make an insurance claim. Following the flood in Newcastle, residents were quick to call PCLA for free advice. Given the gravity of the situation, we immediately went to the area and surveyed the damage. Acting on behalf of the homeowners (the policy holder), we quickly contacted the Insurance Companies and made arrangements for a loss adjuster to be appointed by the insurance companies and attend urgently.
What's the difference between a Loss Assessor and a Loss Adjuster?
A loss assessor is appointed by the policy holder. A loss adjuster is appointed by the insurance company. A loss assessor works for you, the policy holder, while a loss adjuster works for the insurance company. It is always in the best interest of the policy holder to have a dedicated loss assessor working for them.
How PCLA helped Newcastle Residents with their Insurance Claims
Once appointed to work on behalf of the policy holder, we were able to start the claims process. We also gave advice to the homeowners, explaining what their policies covered them for. We were able to advise what provisions the policies had to re-home those affected and, in many cases, helped make arrangements to find temporary accommodation for them.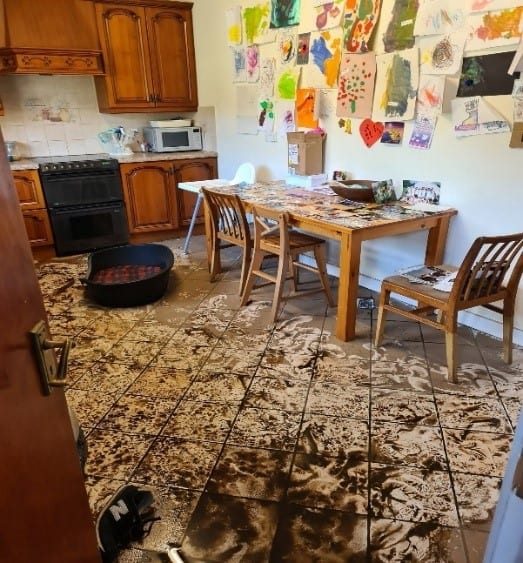 Our experienced claims team began collecting evidence which the insurance companies would require to validate any claims made. We were able to use our contacts in the area to help get properties secure and arrange for emergency clean up works to begin to help prevent the likelihood of any secondary damage and to minimize the effect of contaminated water and the health hazards that go along with it.
Following the initial response, we held onsite meetings with the loss adjusters from the insurance companies to discuss the incidents. We also made sure flood cover was provided under the policy, where no exclusions existed, and identified the best way forward to begin the reinstatement process.
PCLA deal with different insurers and loss adjusters regularly and we were able to use this experience and our contacts for the client's advantage. As fully qualified Building Surveyors, the team at PCLA were able to undertake detailed surveys of the properties to draw up schedules of loss. These would be used in the negotiation with the insurance company's loss adjusters to ensure homeowners received their full entitlement under the terms of their insurance policy.
In addition to the buildings damage claim, PCLA worked with our clients to present claims for contents to the loss adjusters. PCLA worked with our clients to provide evidence to help ensure these claims were met in a timely fashion.
In some cases, loss adjusters tried to argue with our scope of works. However, we were able to present evidence in the form of condition surveys, moisture surveys, etc, which were used to support our claims.
The immediate response from PCLA helped to speed up the process, and whilst the reinstatement works necessary to repair a property following a flood can be time consuming and drawn out, PCLA were able to ensure that nothing was left out and that those affected had their properties put back to the pre-incident condition as quickly as possible, allowing them to get their lives back.
Does my insurance policy cover me against property loss from flooding?
If you are unsure if you have insurance cover following a major flood, please contact PCLA immediately. We will be able to guide you through the level of insurance cover you have and explain what exclusions your policy might include.
Unfortunately, in some instances, household insurance policies exclude cover for flood damage. If you've previously been affected by floods (or live in a flood risk area), your insurance policy might also include a high level of excess. Call PCLA to find out if you able to make a claim for damage.
Have you been affected by flooding?
Contact PCLA immediately for free advice and to find out how we can manage your flood damage insurance claim. We are fully qualified, certified and experienced Loss Assessors. We work for you and will manage your insurance claim on your behalf.
If you, or anyone you know, need to make a claim against your household insurance policy, contact Property Claims Loss Assessors, and we will ensure you receive a fair settlement.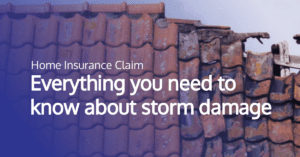 Northern Ireland gets its fair share of bad weather. Wind, rain, hail and even lightning can cause serious and devastating storm damage to your home. In this article we'll answer some of the most popular storm damage insurance claim questions and explain the best way to make a claim on your home insurance.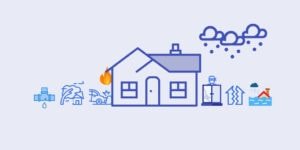 A loss assessor will manage any type of insurance claim covered by an insurance policy. In this article, we'll uncover the reasons why you should consider working with a loss assessor if you need to make an insurance claim for property damage.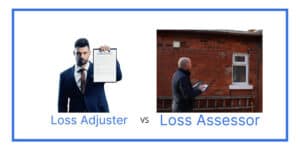 The easiest way to explain the difference is to understand their respective roles. A loss adjuster works for the insurance company.
A loss assessor works for you (the policy holder).