Burglaries are unfortunately a common occurrence in Northern Ireland. There were over 4,000 burglaries last year. They can happen to anyone at any time and there is virtually no way of knowing when and where a burglary will occur. However, with the right steps in place, you can reduce the risk of your house getting burgled. 
This article provides information on how you can take precautions to secure your home against burglars.
Secure your home
As a homeowner, it's your responsibility to ensure that your property is secure. You don't want to face the traumatic experience of having to deal with a break in and thieves stealing your possessions. With a few simple steps, you can keep your home safe from burglars. 
How can I prevent my house from being broken into?
One of the best ways to protect your home from burglars is to install a security system. A security system can monitor your property 24/7 and alert authorities when a break in is detected. In many cases, a security system will deter potential burglars from attempting a break in.
What is a security system?
A home security system is a combination of different tools that work together to secure your home. Most people are familiar with an alarm system (also known as a burglar alarm), but this is just a small part of an advanced home security system. Modern systems include wireless security cameras; motion sensors; entry sensors for doors and windows; broken glass sensors; panic buttons; and even smoke detectors.
However, a basic home security system can be self-installed at very little cost or inconvenience. This would typically include a few wi-fi security cameras strategically placed around your property. These cameras can be useful if you leave the property unattended (e.g. if you go on holiday) as you can check on your home via smartphone apps.
While home security systems may seem expensive, they could reduce your home insurance premium by up to 20%. It's worth checking your policy.
In addition to security systems, here are a few measures you can take to protect your home from burglars.
Install security lights.
It's a good idea to install motion-activated security lighting around your home to deter burglars. Look for PIR lights that detect body motion and switch on automatically. You can control the sensitivity of these lights and the duration the light stays on. Also consider installing an outside light at your front door or porch. This is not just very practical, it's also good for security.
Install a strong front door.
Don't give thieves an invitation to burgle your home by having a weak front door. If you are considering changing your front door, check what material is used to make the door and what locks it comes with. A composite door combines strong security features with low maintenance. And remember, you should always keep your front door locked!
Install deadbolts on your exterior doors.
Your insurance company will want to know what type of locks are used on your external doors. We would recommend you fit deadbolts if you can.
Install window locks.
Ensure all your windows that open have locks. Even if you think no one could enter through a window, it's still a good idea to have a lock on them. Your insurance company will want to know if your windows were locked at the time of any burglary – so please keep them locked.
Conduct a routine security check of your property.
You don't have to be an expert in home security to identify weak points at your house. If you apply common sense, you should be able to see where you can make improvements. For example, do any of your windows or doors need repairs? Are the outside lights switched on? Do the bulbs need to be replaced? Are your wi-fi cameras connected to the internet?
These are just some of the security measures you can take to protect your home and reduce your risk of burglary.
What items do burglars look for in a home?
Even when we take all of these security precautions, we can still become a burglary victim. Unfortunately, our personal property can be all too appealing to criminals. It's easy to assume that a burglar will target expensive items such as jewelry and laptops, but these crimes are so varied that everything is up for grabs.
Victims of residential burglaries typically report losing:
bank cards;
credit cards;
cars;
safety deposit boxes;
mobile phones;
cash;
golf clubs;
bikes;
tools; and
games consoles.
However victims of property crime also face losing personal items with sentimental value or report vandalism such as flooding from broken pipes. 
When should you call the insurance company if your home has been broken into?
If you've been the victim of burglary you should contact Property Claims Loss Assessors (PCLA) as soon as possible and before you contact your insurance company. As professional loss assessors, it is our job to make sure your claim is submitted properly and as fast as possible. 
How do you deal with an insurance company after a theft/burglary?
If you've been the victim of burglary, you don't need the stress of dealing with the insurance company. Instead, you can instruct PCLA to act on your behalf. It's our job to manage your claim and liaise with the insurance company, so you don't have to. Our experienced loss assessors will keep you up to date on the progress of your claim and you can contact us at any time to discuss your case.
How do I make a burglary insurance claim?
The easiest way to make a burglary claim is to get PCLA to do it for you. Our team manages the claims process on your behalf, so you don't have to. PCLA will check your insurance policy documents to confirm the cover you have in place. We will undertake surveys of your property to identify the full extent of damage caused, help gather up evidence to support the claim and present this to insurers.
Many people who have been the victim of a burglary don't know what to do in order to get their full entitlement from their insurance company.
PCLA offers a free initial no obligation survey and we work on a no win – no fee basis.
If you need to make an insurance claim, or just need some advice, please call PCLA today on 028 9581 5318. Our promise is to get you the best possible settlement under the terms of your policy.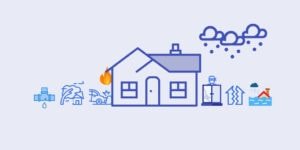 A loss assessor will manage any type of insurance claim covered by an insurance policy. In this article, we'll uncover the reasons why you should consider working with a loss assessor if you need to make an insurance claim for property damage.
Do you know how many electrical appliances you have at home? I bet it's more than 20. Modern homes are full of kettles, TV's, toasters, cookers, lights, heaters, PCs, washing machines and so on. This article shares electrical appliance safety tips to help you prevent accidental fires from breaking out in your home.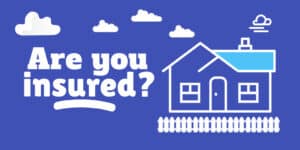 You may think your home is insured, but if your home is not insured or is underinsured, you could face a bill for property damage worth thousands of pounds.