PCLA are a leading Loss Assessor firm operating throughout Northern Ireland. As an independent company with over 20 years experience, we know how to make sure our clients get their full entitlement. Call PCLA today on 028 9581 5318 to find out how we can help with your insurance claim.
Expert Insurance Claims Management Service
When you've suffered property damage, the last thing you want to think about is the stress and hassle of making a home insurance claim. PCLA provides an insurance claims management service direct to the public. Our goal is to get your claim settled as quickly as possible. We always make sure we look after your best interests. 
Do you need to make a home insurance claim?
What should you do if your property is damaged and you need to make a claim on your house insurance? Ask PCLA for help! Here's how we make the claim's process easy for you:
Call our team today on 028 9581 5318 or send us a message.
We'll offer impartial advice straightaway and free of charge.
We'll arrange an appointment to assess the damage to your property.
One of our qualified building surveyors will conduct a thorough examination of your property to assess the damage.
We will compile a detailed estimate of the cost of repairs.
We will contact your insurance company on your behalf.
We'll arrange an appointment to meet the insurance company's loss adjuster. 
We help you with any paperwork needed by your insurance company.
PCLA are experienced claims negotiators. We will do everything in our control to negotiate the best possible settlement under the terms of your policy.
The settlement payment goes directly to you.
Related: Do I really need home insurance?
8 reasons to use PCLA 
Here are 8 reasons why you should ask PCLA to manage your insurance claim.
We are insurance experts with over twenty years experience.
We offer free advice and support for all claims.
We are qualified building surveyors.
Your first survey is free.
No win, no fee.
The insurance money goes directly to you.
PCLA manages the insurance claim process, so you don't have to.
We will use our specialist insurance claims knowledge to get you the best possible settlement figure.
Common problems claimants encounter when dealing with their insurance company.
A slow process.
You may feel like you're getting the runaround from your insurance company. You've got a leak or have suffered other property damage and all you want to do is get it fixed! With PCLA acting on your behalf we will make sure you are our priority. We will prepare everything for the insurance company to ensure there are no delays on your end. Insurance claims don't have to take a long time.
Interpreting the small print.
Legal jargon can be confusing, especially if you've never had to make a claim before. We are expert claims assessors. Therefore it's our job to understand the fine print and to be able to negotiate the details with your insurance company. We take pride in making sure we deliver a settlement that our clients are entitled to.
Builders appointed by the insurance company.
Insurance companies have a pool of trades people they call upon. While this suits their needs, it doesn't mean you'll get the service you deserve. PCLA will do everything we can to make sure you can use a builder of your choosing.
Getting quotes for repair work
Your insurance company may demand that you provide them with a range of quotes for the repair work. This can be time consuming, especially if you don't know any builders.
PCLA are qualified Building Surveyors. We will undertake a thorough survey of your property to assess the full extent of damage. We then use this survey to compile costs to reinstate your property and this forms the basis of your claim. Therefore, there is no need for you to worry about sourcing quotes yourself.
Are you getting the full settlement you are entitled to?
If you don't work in the insurance industry, how do you know you are being offered a fair deal? One of the ways you could lose out is if your claim has not been submitted properly or not all of the damage has been accounted for. As experienced loss assessors, PCLA will make sure you get the full entitlement you are entitled to under the terms of your policy.
Contact PCLA so we can start working on your claim today.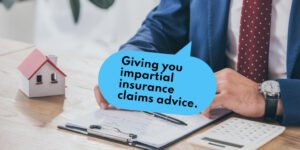 Are you looking for a loss adjuster in Belfast? Do you need help dealing with your insurance company? PCLA can provide you with impartial insurance claims advice.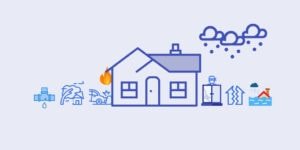 A loss assessor will manage any type of insurance claim covered by an insurance policy. In this article, we'll uncover the reasons why you should consider working with a loss assessor if you need to make an insurance claim for property damage.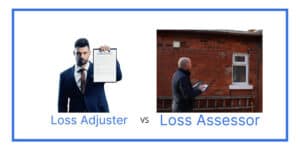 The easiest way to explain the difference is to understand their respective roles. A loss adjuster works for the insurance company.
A loss assessor works for you (the policy holder).