Do you struggle to understand your home insurance policy? Don't worry, you're not the only one. Even though these documents are complex, they often contain standard terms that you will see throughout the document. Here's everything you need to know about the most common home insurance terms in your policy.
What are the most common home insurance claims?
Before we start to explore what home insurance terms actually mean, we can reveal the most frequent types of insurance claims.  
According to the Association of British Insurers these are the seven most frequent types of domestic property insurance claims in the UK: 
Fire & explosion 17%
Theft 14%
Weather 11%
Escape of water 29%
Domestic subsidence 6%
Accidental damage 11%
Other domestic claims 13%
While these are the most common, it may be surprising to learn that your policy might not provide cover for all these types of claims. According to the ABI the home insurance claims acceptance rate has fallen to 82% – meaning that it is becoming harder to make a successful claim on your home insurance policy.
Did you know that using a loss assessor will increase the chance of you making a successful claim? Our experienced loss assessors work for you and will strive to get you the best possible settlement figure based on your level of cover. If you need free home insurance claims advice, speak to PCLA today on 028 9581 5318.
What are the categories typically covered by homeowners insurance?
Home insurance is typically covered by two separate policies:
The buildings policy will provide cover for the physical structure of your home as well as the fixtures and fittings e.g. doors, floors, showers etc. Your contents policy provides cover for your possessions e.g. if you suffer loss or damage to items such as jewellery, laptops, TVs, tools etc. You can find out more about the type of insurance you have [link to are you insured].
The types of losses covered by homeowners insurance include:
Fire damage
Water damage
Storm damage
Accidental Damage
Flood Damage
Impact Damage
Oil damage
Structural Damage
Theft and Burglary
Related: Do I really need home insurance?
Home insurance terms you need to know
With the help of this glossary you can understand the most common insurance terms. 
Accidental damage cover
This is protection for unexpected damage caused to your property or possessions.
Additional Coverage
This refers to add-ons that you may wish to include with your policy such as accidental damage.
Buildings Insurance Cover
This covers the physical building and the cost of repairs caused by damage. How do you know if your home has the correct level of cover?
Contents Insurance
This provides cover for damage or loss to your household possessions. Anything that is not considered to be part of the structure of the house should be covered by the contents policy.
Excess (voluntary excess)
This is the amount you pay if you make a claim.
Fire Damage
Damage caused to a property as a result of a fire. This could include smoke damage.
Flood Damage
This is when water enters your property from outside e.g. a river bursting its banks.
Heave
This is the upward movement of the ground supporting your property. This is relevant when investigating structural damage claims.
Home
This is the insured property as identified by its address in the policy.
Impact Damage
This is most likely to have been caused by a car or other vehicle 'impacting' your property e.g. the wall of your house or a boundary wall or fence.
Insurance Claim
When the policyholder requests compensation from the insurance company under the terms of their policy. Do you need help with your insurance claim?
Inventory
We would recommend that everyone compiles a list of their home contents. This inventory is useful in the event of a claim. However, PCLA can do this for you as part of our claims assessor service.
Legal Expenses
This is additional insurance you can buy to protect you against legal costs incurred when making a claim or defending yourself against a claim.
Level of Coverage
This determines how much the rebuild cost of your property is and the total value of your possessions.
Oil Damage
Damage caused by a leak or crack in your home heating oil tank or fuel line. Find out how to make a claim for oil damage.
Period of Cover
This is how long your insurance cover lasts. Typically 12 months.
Personal Property (or possessions)
Things that you have and use regularly e.g. your clothes, electronic gadgets, wallets, credit cards, jewellery, mobile phones etc.
Peril
The insurance peril is the specific cause of property damage e.g. fire, water, storm etc. PCLA assist with many types of insurance perils.
Policy Documents
These include everything you are required to know. They include the terms of your policy; the general exclusions; and your legal liabilities. These can be tricky to understand. If you have any questions about your policy, please call PCLA for free impartial advice.
Policy Owner
The named person on the insurance policy.
Property Damage
Damage caused to your property by any of the insurance perils.
Rebuild Cost or Value
This should not be thought of as the market value of your home. Rather, this is the actual cost to rebuild the property if it has been completely destroyed.
Settlement
This is the payout you receive in accordance to the level of coverage you have in your policy. We recommend that you use a loss assessor to ensure you get the maximum settlement under the terms of your policy.
Storm Damage
Damage caused to your property as a result of a storm e.g. fallen trees, broken windows, damage to your roof. If you experience storm damage, call PCLA to find out how we can help.
Structural Damage
Structural damage happens when the property incurs damage to its foundations. These types of claims are usually very complex. 
Structural Survey
A qualified building surveyor will conduct a thorough examination of your property to assess the damage. PCLA have a team of qualified buildings surveyors who will provide an initial survey free of charge.
Subsidence
The downward movement of the ground beneath your property.
Theft and Burglary
This is when your home contents are stolen as a result of someone entering your home illegally. Home insurance should cover instances of theft and burglary. 
Trace and Access
You would need this if you have trouble identifying the origin of a leak.
Water Damage (Escape of water)
Usually caused by leaks e.g. water tanks, baths, showers, pipes etc. This is a common type of insurance claim. If you discover a leak and need help making a claim, call PCLA and arrange an appointment.
Let experts help you make sense of your policy
At PCLA, we know from experience that the insurance claims process can be extremely frustrating. We're here to help. As experienced loss assessors we work on your behalf to manage the entire claim process, so you don't have to, and to ensure you receive everything you are entitled to. Ask PCLA to take the stress out of your insurance claim today. Call 028 9581 5318.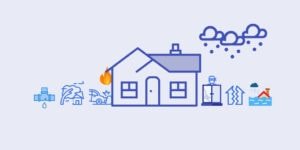 A loss assessor will manage any type of insurance claim covered by an insurance policy. In this article, we'll uncover the reasons why you should consider working with a loss assessor if you need to make an insurance claim for property damage.
Do you know how many electrical appliances you have at home? I bet it's more than 20. Modern homes are full of kettles, TV's, toasters, cookers, lights, heaters, PCs, washing machines and so on. This article shares electrical appliance safety tips to help you prevent accidental fires from breaking out in your home.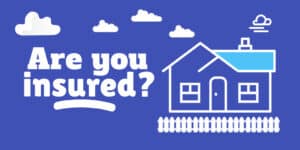 You may think your home is insured, but if your home is not insured or is underinsured, you could face a bill for property damage worth thousands of pounds.