How do I make a Theft/Burglary insurance claim?
The easiest way to make a theft/burglary claim is to get PCLA to do it for you. Our team manages the claims process on your behalf, so you do not have to.
PCLA will check your insurance policy documents to confirm the cover you have in place. We will undertake surveys of your property to identify the full extent of damage caused, help gather up evidence to support the claim and present this to insurers.
We can also arrange for emergency works to be undertaken such temporary repairs to secure the property.
If you appoint PCLA as soon as possible, we can start building your case and answering your questions. We will present your claim in the best way possible to ensure you receive your full entitlement under the terms of your policy.
How do theft/burglary claims work?
The first thing you need to do is appoint PCLA to act on your behalf. PCLA will notify your insurance company to start your claim. Our team of professional loss assessors will handle the entire claims process for you. Our aim is to ensure your claim is handled as efficiently as possible meaning your property can be reinstated as soon as possible.
What happens when I have a theft/burglary claim?
After you appoint PCLA they review your policy and, if cover is in place, will contact the insurance company to notify them of the incident. The insurer may ask for a report detailing the full extent of damage caused by the incident and confirmation that the police have been notified, PCLA can provide this if needed.
If a Loss Adjuster is appointed by the insurer, PCLA will liaise with them and present them with all claim details required. PCLA will meet with the Loss Adjuster on site if necessary to go over the circumstances of the loss and damage. PCLA will compile a fully costed schedule of claim using current market rates based on the damage evidenced to the property, meaning there is no need for you to obtain builders quotations to present to your insurer. PCLA will then negotiate the best possible settlement for you under the terms of your insurance policy.
How do I make sure I get what my policy entitles me to?
Contact PCLA as soon as possible. We will assess the damage to your property, cost the works required and negotiate with your insurer. That is why, with PCLA acting on your behalf, we can ensure you get everything you are entitled to under your insurance policy.
Should you use a Loss Assessor?
Making an insurance claim can be very time consuming and often frustrating. We're here to help. As experienced loss assessors we work on your behalf to manage the entire claim process, so you don't have to, and to ensure you receive everything you are entitled to.
When should I call the insurance company after my property has been broken into?
You should contact PCLA as soon as possible and before you contact your insurance company. As professional loss assessors, it is our job to make sure your claim is submitted properly and as fast as possible.
How do you deal with an insurance company after a Theft/Burglary?
PCLA take the stress out of dealing with insurance companies. It is our job to liaise with the insurance company on your behalf. We will keep you up to date on the progress of your claim. You can contact us at any time to discuss your case.
Why are theft/burglary claims rejected?
It is important to read the terms and conditions of your insurance policy to understand what is and is not covered. PCLA have the knowledge to guide you in the best way possible through your Insurance claim.
How long does it take to settle a theft/burglary insurance claim?
Theft/Burglary claims can be quite complex. The insurance company will usually require a report from the police. They will wish to see how the property was entered and if this was through an unlocked door or window, the claim could be turned down depending on the policy wording. The insurance company may request valuations for items stolen or damaged and proof that these were in your possession at the time of the loss.
With PCLA working on your behalf we can help take away the stress and hassle and deal with the case from start to finish on your behalf. PCLA will liaise with your insurer and ensure your claim is dealt with promptly and fairly. All aspects of the claim are handled by PCLA and we work on your behalf to ensure the process is as seamless and stress free as possible.
Tips to help prevent a theft/burglary at your property
Ensure your locks and security devices are of a high quality and specification.
Always lock your doors and windows before leaving for work and going to bed.
Keep keys away from windows and doors, preferably in a key safe.
A secure post box or letter cage can stop a burglar from reaching nearby keys or undoing the latch from outside.
Use British Standard approved locks that meet BS3621 on all entry points.
Install a monitored alarm at the property and ensure this is set when required.
Keep high value items out of the sight of any passers by or those looking through windows.
Install a CCTV system.
Fit security lights with sensors.
Making an insurance claim is very time consuming and often frustrating. At PCLA, we know from experience that the insurance claims process can be extremely frustrating. We're here to help.
Our experienced loss assessors work on your behalf.
We manage the entire claim process, so you don't have to worry.
Not only do we deal with the insurance company, we even compile priced schedules of works to fix the damage.

PCLA takes care of everything to make sure you receive everything you are entitled to.
Trust PCLA with your insurance claim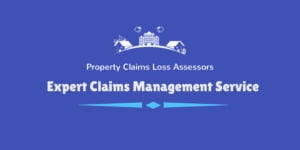 PCLA are a leading Loss Assessor firm operating throughout Northern Ireland. As an independent company with over 20 years experience, we know how to make sure our clients get their full entitlement.
Burglaries are unfortunately a common occurrence in Northern Ireland. They can happen to anyone at any time and there is virtually no way of knowing when and where a burglary will occur. However, with the right steps in place, you can reduce the risk of your house getting burgled.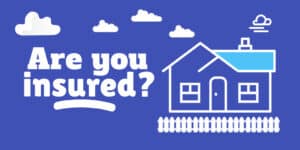 You may think your home is insured, but if your home is not insured or is underinsured, you could face a bill for property damage worth thousands of pounds.
We offer help and advice for all instances of Commercial or Domestic Property Damage. Use the links below to learn more about how a loss assessor can take the stress out of your insurance claim.