Accidental Damage Insurance Claim
Accidental damage can be defined as "damage that occurs suddenly as a result of an unexpected and non-deliberate external action".
Some examples could be:
bursting a pipe while putting a nail through a wall;
putting your foot through your attic ceiling;
kids smashing the TV while throwing objects inside the house;
spilling paint or nail varnish on your carpet or wooden floor;
leaving taps on causing flooding.
It would be impossible to define everything that would and would not be considered accidental damage on this page, but if you have suffered any damage to your home or contents then call us for free impartial advice where we can tell you if your accidental damage incident is likely to be covered.
When should I call the insurance company after an accidental damage incident?
You should contact PCLA as soon as possible and before you contact your insurance company. As professional loss assessors, it is our job to make sure your claim is submitted properly and as fast as possible. However, If you have already contacted your insurer, PCLA can still be appointed at any stage of the claim.
How do you deal with an insurance company after an accidental damage incident?
PCLA take the stress out of dealing with insurance companies. It's our job to liaise with the insurance company on your behalf. We'll keep you up to date on the progress of your claim. You can contact us at any time to discuss your case.
PCLA will notify the insurer of your loss and arrange to meet with their appointed Loss Adjuster. As qualified Building Surveyors, PCLA have the skill and expertise to scope out any damage that has been sustained to your property.
We use this scope to compile fully costed schedules of damage which form the basis of the claim which we use in the negotiation with your insurer. There is nothing for you to do and PCLA take away all the stress of
dealing with your insurer.
How do I make an accidental damage insurance claim?
The easiest way to make an accidental damage claim is to get PCLA to do it for you. Our team manages the claims process on your behalf, so you do not have to.
PCLA will check your insurance policy documents to confirm if you are covered for accidental damage to your buildings and contents Insurance policy. Remember, accidental damage is not typically on most Insurance policies as standard so it is best to leave this to PCLA to check cover is in place.
If you appoint PCLA as soon as possible, we can start building your case and answering your questions. We will present your claim in the best way possible to ensure you receive your full entitlement under the terms of your policy.
How do accidental damage claims work?
The first thing you need to do is appoint PCLA to act on your behalf. PCLA will notify your insurance company to start your claim. Our team of professional loss assessors will handle the entire claims process for you.
What happens when I have an accidental damage claim?
After you appoint PCLA they review your policy and, if cover is in place, will contact the insurance company to notify them of the incident. The Insurer may ask for photos of the incident or a report on the damage, PCLA can provide this if needed. If a Loss Adjuster is appointed by the Insurer, PCLA will liaise with them and present them with all claim details required. PCLA will meet with the Loss Adjuster on site if necessary to go over the circumstances of the loss and damage. PCLA will then negotiate the best possible settlement for you under the terms of your insurance policy.
How do I make sure I get what my policy entitles me to?
Contact PCLA as soon as possible. We will assess the damage to your property, cost the works required and negotiate with your insurer. That is why, with PCLA acting on your behalf, we can ensure you get everything you are entitled to under your insurance policy.
Why are accidental damage claims rejected?
It is important to read the terms and conditions of your insurance policy to understand what is and is not covered. The main reason that accidental damage cases are rejected is because the option to include this on the policy was not taken up. PCLA would always recommend that the accidental damage extension to the policy is included in an insurance policy as it covers a multitude of different incidents that are not covered as standard under most policies.
How long does it take to settle an accidental damage insurance claim?
Accidental damage cases can be one of the quicker claims to settle, if you know and understand the requirements of the Insurance policy. With over 30 years combined of experience in handling accidental damage claims, PCLA have the knowledge to guide you through the process. We remove the burden of making an insurance claim which allows you to focus on yourself.
Should you use a Loss Assessor?
Making an insurance claim can be very time consuming and often frustrating. We're here to help. As experienced loss assessors we work on your behalf to manage the entire claim process, so you don't have to, and to ensure you receive everything you are entitled to.
Gail Mccandless
16/10/2023
Had a substantial leak in my house and a friend recommended Jordan. Jordan was great and handled everything from start to finish with my insurance company. Would definitely recommend.
Jordan was really supportive and professional throughout the process, very knowledgeable, and always available to answer any queries we had, and he got us a great settlement
Many thanks Greg for all your help and advice with my recent insurance claim it certainly made the process less stressful
kieran mcilvenna
27/09/2023
Very efficient & quick service
I was recommended PCLA recently to handle my claim after I had a leak in my bathroom. After contacting them with the details Declan completely handled everything from start to finish. Within 3 weeks of making contact my claim was settled and funds in my account. Cannot recommend enough.
Declan provided a fast, efficient and professional response to my initial enquiry regarding making an insurance claim. He handled all subsequent dealings with my insurance company and any additional outside bodies. I would have no reservation in recommending him and his organisation to anyone.
Excellent professional service from Declan. My bathroom had a leak which caused a lot of damage, Declan called out to talk us through the process, he handled everything with the insurance company from start to finish. Declan was always reachable via telephone and kept me updated thought out the process, I was very happy with the final settlement. I would recommended!
Gerard McGrady
31/08/2023
Great experience with Gregg and Declan. Attended my problem and put words into actions immediately. Even stayed on top of me to provide information to speed up the whole process. Great outcome!
These guys were recommended to us by a friend. They looked after everything from start to finish. They were 100% professional during the entire process. Thank you.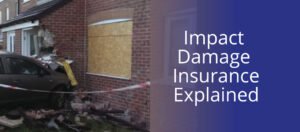 This type of insurance claim is not as common as other forms of property claims. But, if you are unlucky enough to experience impact damage to your property, it is important to know how to make a successful insurance claim.
This is damage to your property that is not the result of a specific event, such as a fire or storm. However, not all home insurance policies include accidental damage as standard and those that do have certain exclusions.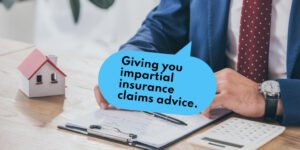 Are you looking for a loss adjuster in Belfast? Do you need help dealing with your insurance company? PCLA can provide you with impartial insurance claims advice.
We offer help and advice for all instances of Commercial or Domestic Property Damage. Use the links below to learn more about how a loss assessor can take the stress out of your insurance claim.